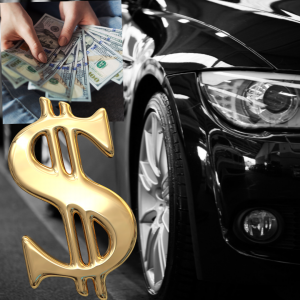 If you would know the value of money, go and try to borrow some – Benjamin Franklin
Generally, for many, lenders will preapprove a loan and quote an interest rate, loan term, and maximum loan amount. The factors that are considered for approval are credit score(s), the terms of the transaction, and the type of vehicle. Once approved, a conditional commitment letter is provided.
The Consumer Financial Protection Bureau (CFPB) is the U.S. government agency that oversees banks, lenders, and other financial institutions relative to their lending practices; their website has a wealth of information and practical tips for all types of loans, including auto. The Federal Trade Commission (FTC), rather than the CFPB, has rulemaking and enforcement authority with respect to most motor vehicle and boat dealers.
With dealer-arranged financing, a dealer collects information and forwards that information to various lenders. When a lender agrees to finance a loan, they often quote an interest rate to the dealer referred to as the "buy rate." It is not unusual for the interest rate a consumer receives from a dealer to be higher than the "buy rate" because it likely consists of a percentage or specific amount that compensates the dealer for facilitating the loan.  Dealers could have the discretion to charge you more than the buy rate they receive from a lender, so consider negotiating the interest rate with the dealer. To find the best loan, one should plan to compare the financing offered through the dealership with the financing terms from a bank, credit union, or other lenders. After the sale, most often dealer-arranged loans are assigned (sold) to the lender.
Some dealerships finance auto loans "in-house" to borrowers with a little credit history or poor credit rating; these are referred to as "Buy Here Pay Here" dealerships – they often advertise using "No Credit, No Problem!" The interest rate on these loans will often be much higher than loans from a bank, credit union, or another type of lender.  Even if you have poor or no credit, it is prudent to see if there is a bank or credit union, or even another dealer that is willing to make a loan to you on more favorable terms.  Another important item worth noting with dealer financing, is that is not unusual for dealers to install devices in their vehicles prior to the sale that help them repossess or disable the vehicle if you miss a payment or one is delayed; you should ask if such a device is installed when considering your finance options.
The CFPB website, in addition to helpful information, also accepts complaints if you believe you were deceived and harmed during a loan transaction. Even if the FTC or another entity regulates the transaction, the CFPB will forward the complaint to the appropriate agency. For more information about vehicles and other loan products, go to the CFPB website here.
The information provided does not, and is not intended to, constitute legal advice; instead, all information is for general informational purposes only. This information may not constitute the most up-to-date information. Links provided are only for the convenience of the reader, A. Ferraris Law, PLLC and its members do not endorse the contents of the third-party references.
Copyright©2022, A. Ferraris Law, PLLC. All Rights Reserved.