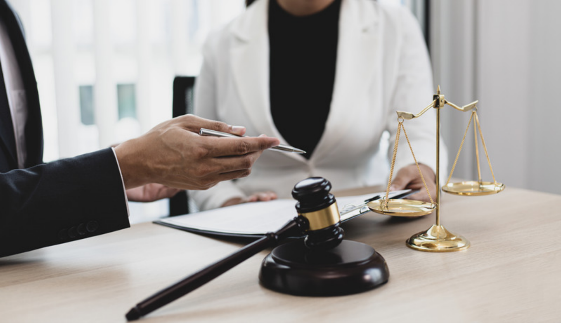 This month's article offers tips on how to approach a business with a complaint when you have a problem with goods or services purchased.
Everyone has a right to be given specifics about a product or service prior to purchase (including warranties) and about the process to resolve a problem if the promised product or service is not provided. Always ask about the process at purchase and get it in writing.
Prior to making a complaint, consider why are you dissatisfied. Was there a misrepresentation? Thinking about all that didn't go right will help you describe your complaint.
Tip #1: Promptly contact the business owner (not the salesperson) about the problem. Making sure you speak to someone with authority at the business or government entity can often resolve the problem.
Tip #2: Document your complaint. When you first learn of the problem, start documenting and collecting names and records; try to communicate by text or email so that communications are documented.
Tip #3: Try not to get angry. Act calmly and politely.  Put yourself in the shoes of the person you are speaking to when complaining. If you become difficult, the person you are communicating with will likely respond negatively.
Tip #4: You will need documented support to succeed. Keep proof of receipts and purchase documents. Never send originals of receipts or checks—always send copies. Copies of communications (text and email) may also be helpful.
Tip #5: Writing your complaint: Your complaint should be typed and include:
Your name, address, phone number, date, and signature.
A full description of your complaint including when and where the purchase occurred, a description of what was promised with the purchase, and a description of the problem and events. Limit the length to 1-2 pages.
A specific period in which a response must be received (such as 10-14 days). Indicate what you will do if you don't receive a response, e.g., complain to a third-party such as the Better Business Bureau, Consumer Fraud Section of the Attorney General's Office, Federal Trade Commission, Office of the Comptroller of the Currency (for complaints against a national bank or federal savings association), or the Consumer Financial Protection Bureau (for complaints against banks, lenders, and other financial companies).
You don't need to explain exactly what you will do.
If you can't resolve your problem with the business or government entity, you may need to seek the help of legal counsel. If it is a minor dispute, consider filing a complaint with the small claims court. The maximum amount you can recover for your loss in Arizona in small claims is $3500. Many types of consumer protection or contract dispute claims allow for the recovery of attorney fees and costs, even in small claims court. So, it may be worth seeking even some limited legal advice on how to proceed with your claim. The Pima County Bar Association (PCBA) has a program for discounted consultations with a lawyer.  You can call the PCBA for more information, at (520)623-4625.
Copyright©2021, A. Ferraris Law, PLLC. All Rights Reserved.
The information provided does not, and is not intended to, constitute legal advice; instead, all information is for general informational purposes only.  Information may not constitute the most up-to-date information.  Links are only for the convenience of the reader, A. Ferraris Law, PLLC and its members do not endorse the contents of the third-party references.
A Ferraris Law, P.L.L.C.
333 N. Wilmot, Suite 340
Tucson, Arizona 85711
www.aferrarislaw.com
Email: info@aferrarislaw.com
Tel. (520)282-4201