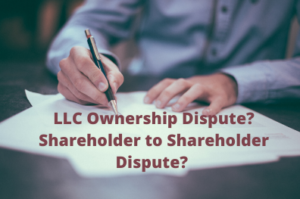 Can I sue another member of the limited liability company (LLC)?
Governing documents for an LLC, the "operating agreement", should provide detailed information on how most ownership disputes within the business should be dealt with by a fellow member.
An operating agreement can direct that each member be held responsible for wrongdoing to another member, so that one member can take legal action against another member. Alternatively, an operating agreement can state that the members are not liable to each other for wrongdoing. Members of an LLC should discuss this when establishing the business or updating the LLC's operating agreement. This is an important consideration as the business starts to grow and more members are brought in.
Some states have laws in place that can override an operating agreement provision or take the place of an operating agreement if the operating agreement doesn't state one way or another how to govern a member's wrongdoing. Generally speaking, laws usually favor an LLC member's ability to seek remedy if a member has been wronged by another member.
So, go check your operating agreement to determine if it explains how and when legal action might take place between members, and also check all the state laws where your LLC does business to determine if the LLC agreement will control, or if the state law will govern how the dispute will be handled should a member seek to bring legal action against another member. If you are not sure what laws apply or in reading them do not know what they say or how they may be interpreted consult a business lawyer early on; it can save you a lot of frustration and money.
Can I sue a shareholder in a corporation where I am also a shareholder?
For a corporation, the bylaws work like the operating agreement of a limited liability corporation.
The information provided does not, and is not intended to, constitute legal advice; all information is for general informational purposes only. This information may not constitute the most up-to-date information. The links provided are only for the convenience of the reader. A. Ferraris Law, PLLC, and its members do not endorse the contents of third-party references.
Copyright©2020, A. Ferraris Law, PLLC. All Rights Reserved