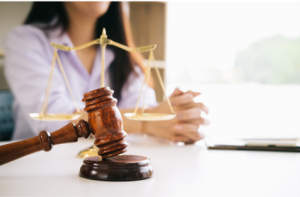 Almost everything we do—from making a big purchase of a vehicle or home to operating a vehicle and interacting with others personally and professionally—can implicate a legal concern.
When do you need a lawyer? When might you handle a legal concern without one?  Some challenges may be assisted, at least in part, with the help of another professional, accountant, counselor, or perhaps clergy. Here are some frequent questions or comments we hear that we hope to provide some guidance:
I am unsure if there is a legal dispute or unsure if a lawyer can help me.
Lawyers often help clients avoid or resolve disputes. They can assist with planning for when you are growing or starting a business, changing the form of the business structure from a sole proprietor to an LLC or including a new owner/partner, or helping the transition to dissolve or sell the business. With debt concerns, bankruptcy lawyers can help you design a plan that fits your needs and goal, which may or may not involve filing for bankruptcy.
Some individuals and businesses retain a lawyer so that if a problem arises, they have a lawyer they can call to help them avoid a bigger challenge and, by prompt action, avoid a dispute, or plan for an upcoming event such as the sale of a home, tax matters, decision making about a will or other estate planning.
In what situations should I consult with a lawyer?
It's not unusual to not even know when you may need a lawyer. Generally, if there is a big change in life, we should talk with a lawyer. Even though I am a lawyer, I hire other lawyers whose area of focus is not mine, so I can get clear advice to decide how to respond to a problem. Here are typical situations where we all need to engage legal counsel:
You received legal papers: named in a suit for debt collection or relative to an auto accident or any other legal event.
Family-related matters: death, adoption, divorce, disputes related to property ownership.
Major changes (sale, loss, transfer of interest) involving significant money: related to business or personal property or real estate, personal or professional debt, or employment disputes.
Who else might assist me instead of an attorney?
If you believe you have been treated unfairly by a business or public entity, you might consider contacting a local consumer protection agency. Some state consumer protection agencies operate under each state's Attorney General Office, and state agencies that regulate insurance companies accept complaints if an insurance company mishandles your claim. The same complaints may be filed with federal agencies regulating banks and other financial institutions. At the federal government level, we have the Federal Trade Commission, Office of the Comptroller (Banks), and the Consumer Financial Bureau; each agency's website has a wealth of consumer information to assist consumers, and each has online complaint forms.
Finally, many entities, including government agencies, have an ombudsman.  An ombudsman can take complaints and mediate to help you resolve minor landlord/tenant, consumer, or employment issues, so always look to see if an agency you have a complaint about has such an office. Also, don't forget, local media may have a procedure to help consumers resolve a problem with a local business.
The information provided does not, and is not intended to, constitute legal advice; all information is for general informational purposes only. This information may not constitute the most up-to-date information. Links provided are only for the reader's convenience; A. Ferraris Law, PLLC, and its members do not endorse the contents of the third-party references.
Copyright©2023, A. Ferraris Law, PLLC. All Rights Reserved.