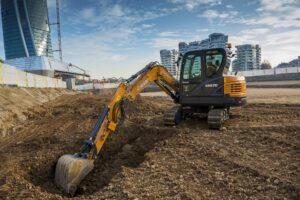 To reduce risks at construction sites, where heavy equipment is relied upon daily, it is vital that all equipment warranties are understood. Here are a few major points to consider when purchasing a heavy equipment warranty.
What is covered and what isn't – You want to budget for potential repairs to any major equipment and, in order to do so accurately, you need to know what is or what isn't covered under the warranty.  For example, is the tear down to diagnose the problem covered?  If not, the cost of the same can be a few thousand dollars. Make sure you understand what the coverage is on primary components like a hydraulic system or engine.  Similarly, make sure you ask for and receive from the warrantor any limitations to repairs; you do not want any surprises.
Substitute Equipment–Check to make sure warranty coverage includes the cost of equal replacement equipment so that you can maintain productivity at the job site.
Original Equipment Manufacturer (OEM) Parts & Components vs. Refurbished–  Check the written warranty to see how it provides for replacement of original manufacturer's parts and components. You may want the bad part replaced with a new OEM part not a refurbished (a part that has been recycled and repaired) one. If the part is relatively new and it breaks it may be an indication of defect so you may not want an OEM part but want to remedy the defect.
A refurbished part may work as it may have corrected or repaired a defective OEM part. It is worth inquiring about the part itself and its defect history.