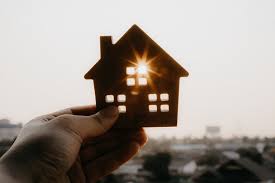 Home warranties are intended to be insurance policies to protect against home system breakdowns. Prior to purchasing a home warranty, obtain a copy of the warranty to review and ask questions about coverage. Consider the following:
Just like every insurance policy, warranties have exclusions. Determine what exclusions apply. For example, bathroom plumbing may be warrantied but the steam room or jacuzzi may be excluded.
Give the warrantor a specific example of an expensive repair, e.g., roof leak, and ask what is and what is not covered under the warranty.
Ask about deductibles (can range from $75-$150) and to what they apply, e.g., labor, parts, service calls?
What labor, material costs and types of components are covered?  For example, for a repair, does the warranty require Original Equipment Manufacturer (OEM) parts or does the warranty allow non-OEM, aka remanufactured parts or components.
Ask the warranty company who their current local vendors are and how many they have in the area. This will give you an idea of how many are available for a community of a given size and how long you may have to wait to have a diagnosis and repair.  A bit of online research about the vendor or home warranty company could help you avoid a predicament where the warrantor or vendor isn't cooperating as promised under the warranty.
Generally, home warranties on average cost about $500/year. Shop around and ask a general contractor or property manager for a few recommendations.