Generally speaking, automotive manufacturer warranties are based on the vehicle identification number (VIN). The warranty will transfer even if the vehicle is sold to another owner. Of course, you should check the written warranty terms for some components. the warranty period may be reduced when the vehicle is sold.  Always check the small print if you are buying a car with a manufacturer's warranty.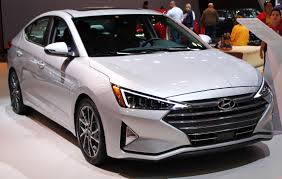 Another essential item is the start time for the warranty.  Car warranties run from the in-service date, not the vehicle's model year. For example, if you bought a 2020 model with a 5-year/60,000-mile warranty in December 2019, the warranty time period starts the day you take delivery. Even with very low mileage, that warranty expires in December of 2024, five years after delivery.
If you purchase a demo or loaner from a dealer, make sure you ask and receive, in writing, the date the vehicle was placed into service.  This allows you to calculate the warranty expiration date without having to rely on someone else who may not know.
Here are some new car warranties as of Feb. 15, 2020 (reported by motor1.com) for comparison:
| | | | | |
| --- | --- | --- | --- | --- |
| New Car Warranty | Bumper-to-Bumper | Powertrain | Corrosion | Roadside Assistance |
| 1. Hyundai | 5 years/60,000 miles | 10 years/100,000 miles | 7 years /unlimited miles | 5 years/unlimited miles |
| 2. Kia | 5 years/60,000 miles | 10 years/100,000 miles | 5 years/100,000 miles | 5 years/60,000 miles |
| 3. Genesis | 5 years/60,000 miles | 10 years/100,000 miles | 7 years/unlimited miles | 5 years/unlimited miles |
| 4. Volkswagen | 6 years/72,000 miles for 2018 and 2019 models, 4 years/50,000 miles for 2020 models | 6 years/72,000 miles | 7 years/100,000 miles | 3 years/36,000 miles |
| 5. Mitsubishi | 5 years/60,000 miles | 10 years/100,000 miles | 7 years/100,000 miles | 5 years/unlimited miles |
| 6. Jaguar | 5 years/60,000 miles | 5 years/60,000 miles | 6 years/unlimited miles | 5 years/60,000 miles |
| 7. Infiniti | 4 years/60,000 miles | 6 years/70,000 miles | 7 years/unlimited miles | 4 years/unlimited miles |
| 8. Lincoln | 4 years/50,000 miles | 6 years/70,000 miles | 5 years/unlimited miles | Unlimited |
| 9. Tesla | 4 years/50,000 miles | 8 years/mileage varies by model | 12 years/unlimited miles | 4 years/50,000 miles |
| 10. Cadillac | 4 years/50,000 miles | 6 years/70,000 miles | 6 years/unlimited miles | 6 years/70,000 miles |