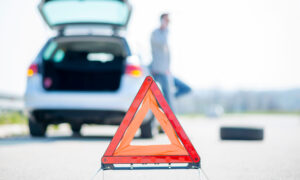 New car/truck repair problems? Five things you should do if you have repair issues with a new or leased vehicle:
Repair issues after a major investment in a purchase or lease can be frustrating and stressful. It can have a significant impact on all aspects of your life: work, commuting to work, school, family transportation. You just got the vehicle and the check engine light is on? That's why we make investments in new rather than used products, so we don't end up with a nightmare purchase. If you find yourself in such a situation, please consider the following to protect yourself:
1.Document the problems with the dealer: When you bring the vehicle back to where you purchased it (which you should do immediately) explain everything that is going on, make sure that whomever you are speaking to (get their name and business card) is writing it down exactly as you explain it. When the repair is completed, make sure the problems you reported are detailed on your invoice (sometimes called a repair order). If you find the problem isn't sufficiently explained on the repair order, ask for the repair order to be corrected, even if the service advisor or someone from the dealer has to redo it. You want an accurate history of the problem as you have experienced it and reported it to the dealer.
2.Check the mileage on the vehicle when you drop it off: Check the mileage on the vehicle when you drop it off and note it for your records. Next, check mileage when you to pick up vehicle. Sometimes the invoice will show mileage when the vehicle was brought in, and mileage when brought out. Documenting mileage will inform you how much the vehicle was driven. With the mileage data, you can ask the service advisor (whose name and business card you have) about the test-drives to verify they repaired the problem, and who it was that did the repair test drive and what they found. If it was driven hundreds of miles this may be an indication of a larger problem, so you will ask why it needed to be driven so much, finally ask dealer/repair representative to document the test drives. Of course, if you discover no change in mileage, ask: Why wasn't it test driven? If the vehicle wasn't test driven at all, you have a right to know how repair work was verified.
3.Check the website of the National Highway Traffic Safety Administration (NHTSA). Visit https://www.nhtsa.gov/ to see if there are complaints, recalls or other information about your vehicle. Invoices and repair orders may show that there was a recall or technical service bulletin issued by the manufacturer, go ahead and ask the dealer if there has been such information released and where it is noted on your invoice or repair order.
4.Document all calls and visits with dealer/service department: Always ask who you are speaking with and keep records of communications with the time and date, and make sure you receive accurate paperwork from the service department, ask for business cards, and names of all those you talk to about the repair and always ask who inspected and repaired the vehicle. If you have a continued problem it will be helpful to know all those involved with inspection and repair, specifically their experience and qualifications.
5.What to do if vehicle isn't repaired after the first attempt: If the problem you have is a safety risk and isn't repaired after the first attempt, you should contact a lawyer experienced with dealing with auto warranty claims. These types of legal claims are often referenced under a state's lemon law. But even if you don't believe your vehicle qualifies under a state's lemon law (yes, each state's lemon law is different) you likely have legal options under breach of contract, misrepresentation or possibly other types of legal claims and remedies. You should contact a lawyer experienced in auto warranty matters to educate you about options available to you. The sooner you learn what is necessary and what is available, the better you can be prepared should the repair not be properly fixed. Finally, having an attorney on your side early on in the process can be valuable in knowing how to communicate with the dealer and manufacturer.
The information provided does not, and is not intended to, constitute legal advice; all information is for general informational purposes only. This information may not constitute the most up-to-date information. The links provided are only for the convenience of the reader. A. Ferraris Law, PLLC, and its members do not endorse the contents of third-party references.
Copyright©2020, A. Ferraris Law, PLLC. All Rights Reserved