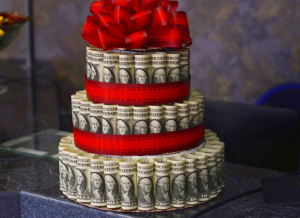 This month's article offers a few tips on precautions for internet financial transactions.
 Tip 1: Take extra precautions for logging into banks and other financial accounts.
Create "strong" user IDs and passwords by choosing combinations of upper-and lower-case letters, numbers, and symbols that are hard for a hacker to guess. Your birth date, address, or other publicly available information can be easily discovered or guessed by potential intruders. Here is a website with some helpful tips on how to create a strong password: https://www.cnet.com/how-to/9-rules-for-strong-passwords-how-to-create-and-remember-your-login-credentials/
Don't use the same password for different accounts because, once it is stolen, it will likely be used to log into your other accounts. Keep your user IDs and passwords secret, and change them regularly. Here is a blog post that talks about free password services: https://www.lifehack.org/articles/featured/10-free-ways-to-track-all-your-passwords.html. If an account is for your business, I suggest using a paid password storage service.
Make sure to log out of financial accounts when you complete your transactions or if you walk away from the computer.
Tip 2: Consider using a separate computer solely for online banking or shopping. More people are purchasing basic personal computers and using them only for banking online and not for Web browsing, emailing, social networking, playing games, or other activities that are more susceptible to malicious conduct, like malware. It may be possible to use an old computer for this limited purpose.  If you don't have a second computer, a different browser used in private or incognito mode is another option.
Tip 3: Take precautions if you use third-party websites. Some websites could have potential issues related to the security of the account information you have shared with them. Consider asking what protections the company operating the website has and what it will do if it experiences a security breach or loss of data.
Tip 4: Periodically check your accounts for signs of fraud. If you bank online, check your accounts and lines of credit at regular intervals to spot and report errors or transactions that you suspect might be fraudulent, just as you do when you review a paper statement. Generally, online banking makes it easier and faster to monitor your accounts. This is important because the sooner you can detect a problem with a transaction, the easier it should be to fix.
Federal laws generally limit your liability for unauthorized use of your debit, credit, and prepaid cards, especially if you report the problem to your financial institution within specified time periods, which vary depending on the circumstances. A good rule of thumb is to check your accounts online once or twice a week. Also, many banks make it easier for customers to keep track of their accounts by offering email or text message alerts when balances change; inquire with your bank to receive such a notice.
Arizona Revised Statute §18-552 requires a person conducting business in the state that owns, maintains or licenses unencrypted and unredacted computerized personal information to conduct a prompt investigation to determine if there has been a security system breach and to promptly notify individuals affected.
The information provided does not, and is not intended to, constitute legal advice; instead, all information is for general informational purposes only.  Information may not constitute the most up-to-date information.  Links are only for the convenience of the reader, A. Ferraris Law, PLLC and its members do not endorse the contents of the third-party references.
A. Ferraris Law, P.L.L.C.
333 N. Wilmot, Suite 340
Tucson, Arizona 85711