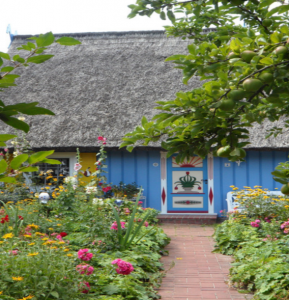 "Price is what you pay. Value is what you get." – Warren Buffet
You bought a property to build your dream home and information that will affect your ability to build or access the property was not disclosed. Can you file a claim with the title insurer?
Generally, it is recommended that in addition to the required lender's policy you purchase an owner's policy given the huge investment in purchasing a home.
Before the closing, the title insurer provides the buyer with a "commitment for title insurance." This record is meant to provide a summary of any liens, mortgages, and easements that affect the property, based on their review of documents that have been recorded with the local authority where deeds and such documents are filed, "recorded." The title commitment should also show the history of the legal owners of the property.
A buyer of a property should expect to receive a non-encumbered ("clean") title to the property and the purchase paperwork should represent that the seller is transferring a clean title and is responsible for clearing up any issues affecting the title prior to the transfer of the property into the buyer's name.
Often the title commitment will refer to utility and other easements that have been recorded or deed restrictions about the use and sale of the property, such as the property may only be used for a single-family residence.
It is important to understand that Title insurance is intended to give an accurate picture of items affecting property as of a specific date.
For example, if something occurs shortly after purchase that relates back to an event prior to purchase, your title insurance should provide protection. An example would be someone claiming an easement interest (local liens for failure to pay real estate taxes or assessments, mechanic's liens to secure payment for property improvements or liens for recovery of child support payments) in or prevent easement access to the property; the title insurer should assist with protecting your interests affected.
Generally speaking, the title insurer is going to refuse to cover a claim unless the claim is related to a document that was recorded or if in the title commitment the claim falls under exclusions, which is similar to exclusions of any insurance policy. On a final note, it is very important to understand the exclusions to title insurance coverage prior to purchase, so read them and ask for help interpreting them. Email your title insurer representative so their response is documented, and you have it for the future. If you have specific questions or concerns, you should seek the advice of an attorney experienced in interpreting title insurance policies; such an investment is little to protect your bigger investment.
The information provided does not, and is not intended to, constitute legal advice; instead, all information is for general informational purposes only. This information may not constitute the most up-to-date information. Links provided are only for the convenience of the reader, A. Ferraris Law, PLLC and its members do not endorse the contents of the third-party references.
Copyright © 2021, A. Ferraris Law, PLLC. All Rights Reserved.
A. Ferraris Law, P.L.L.C.
333 N. Wilmot, Suite 340
Tucson, Arizona 85711